Top 10 Best PC Processors for PC 2020
---
Are you looking for the best processor of 2020 to build your computer?
With technology advancing, leading to stiff competition between Intel and AMD, now is a great time to invest in new processors.
AMD is slowly dominating the market, especially the new 3rd generation processors launched to compete with the Intel Core i9-9900K and i9-9900KS. On the other hand, Intel has the 9th Gen Coffe Lake Refresh chip with the leading Intel Core i9-9900K series, which is favored and appreciated by many users.
Through this article, Hoang Ha PC will list and share the best CPUs in 2019 from the present time.
Best Processor (CPU) 2020
Top 10 best CPUs that many people use the most, in addition there are many other CPUs that I have not fully synthesized in this article.
1. Best high-end CPU: Intel Core i9-9900K

2. Best CPU: AMD Ryzen 9 3900X

3. Best mid-range CPU: Intel i7 9700K

4. AMD Ryzen 7 3700X CPU

5. Intel Core i-8700K CPU

6. AMD Ryzen 5 3600X CPU

7. AMD Ryzen 7 2700X CPU

8. Intel Core i5-9400F CPU

9. AMD Ryzen 5 2600 CPU

10. AMD Ryzen 5 3400G CPU
1. Best high-end CPU: Intel Core i9-9900K
Processor speed 3.6GHz - 5.0GHz
Processing multiplier 8
Number of threads processed 16
L3 cache: 16MB
TDP 95W
Thanks to the growing pressure from AMD, Intel products are heating up. In this stiff competition, the Intel i9-9900K is a very powerful monster with 8 cores and 16 threads. The performance shows it's worth it, as this chip can go head-to-head with some of AMD's Ryzen Threadripper chips. I9-9900K is the best processor favored by many users because of its powerful overclocking and high stability.
The I9-9900K is suitable for high-end Gaming, Stream, and Entertainment systems. This is a multi-core, multitasking high-clocked CPU line suitable for WORKSTATION machine systems such as 3D rendering (3DS MAX, MAYA, Blender, Sketchup ...), Render 3D, editing (Adobe Premiere, After Effect , Sony Vegas, Corel Studio ...), photo editing app (Photoshop, Lightroom ...) and others ...
2. Best CPU: AMD Ryzen 9 3900X
Processor speed 3.8GHz - 4.6GHz
Processing multiplier 12
Number of threads processed 24
L3 cache: 64MB
TDP 105W
The AMD Ryzen 9 3900X is not only the best mainstream processor from AMD right now, but also the king of processors in its price range. With multi-threaded performance that destroys everything, you won't be able to find a more impressive processor without stepping into the HEDT market.
With the experience that Ryzen 9 3900X brings, the performance is too excellent compared to the price of 13 million. You still need to keep in mind that investing in good heat dissipation is a must, as the price of current X570 motherboards is also a bit high, despite its outstanding features.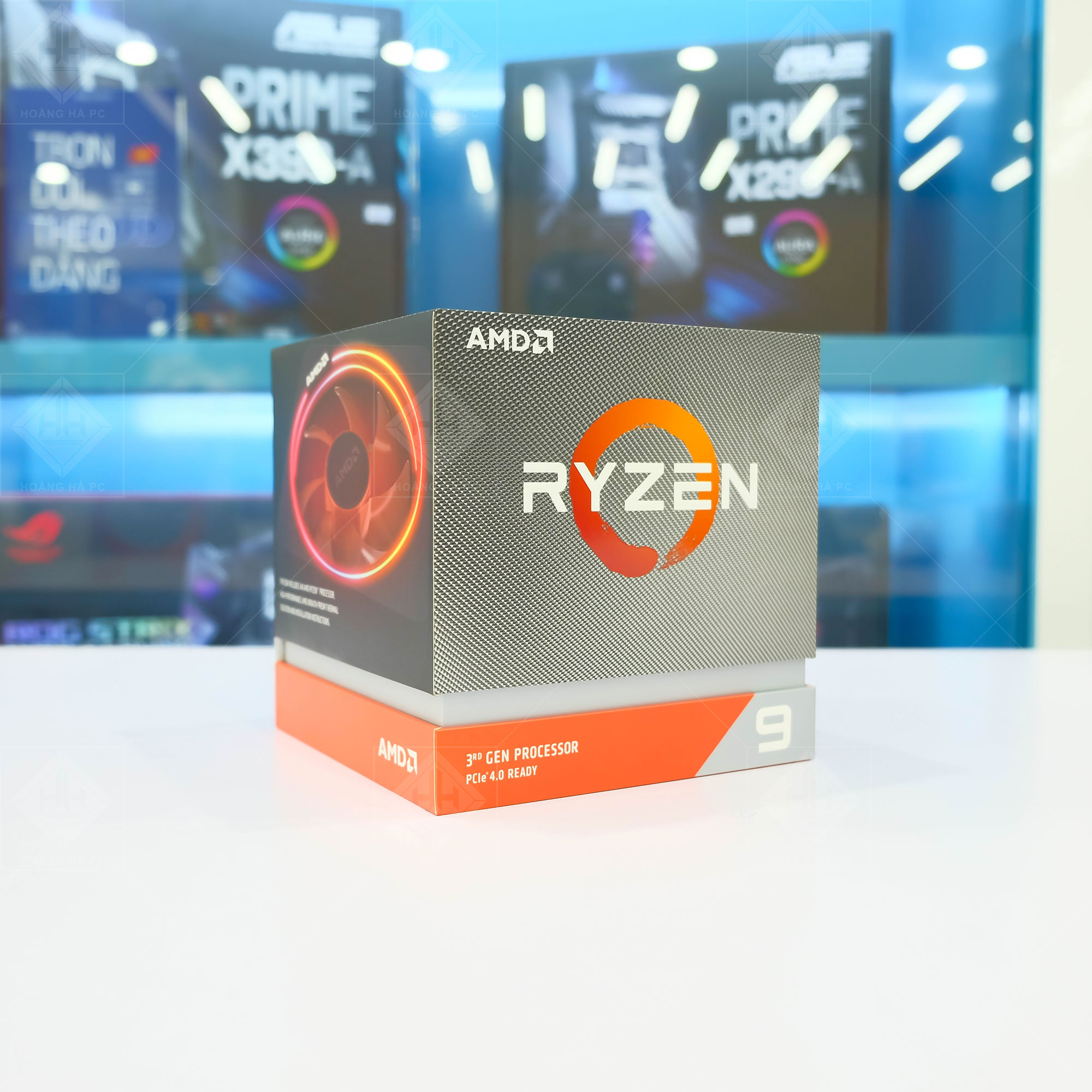 3. Best mid-range CPU: Intel i7 9700K
Processor speed 3.6 - 4.9 GHz
Multiply 8
Number of threads 8
L3 cache: 16MB
Power consumption 95W
Intel has officially launched a series of 9th-generation processors to the market. Intel has only increased the core and thread count on the Core i7 and Core i9 series (from 6 to 8 cores). Intel Core i7 9700k with high clock speed and better overclocking capabilities, so the i7 9700k is a very good choice for users who specialize in using Adobe software, playing games, working well with building needs. 2D & 3D design when high clock is required.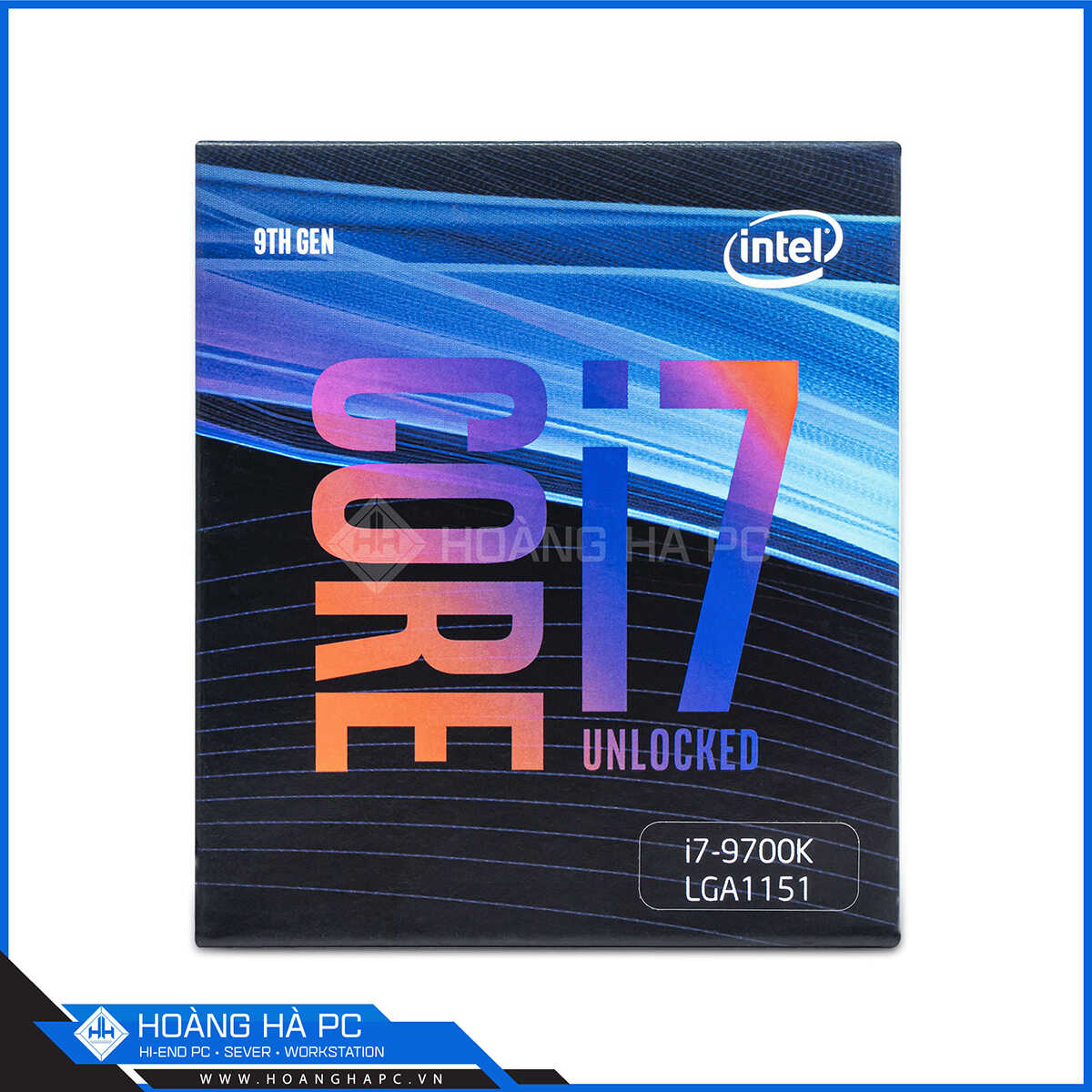 4. AMD Ryzen 7 3700X CPU
Processor speed 3.6 GHz - 4.4 GHz
CPU core 8
CPU Thread 16
Cache L3: 32Mb
Maximum consumption voltage of 65W
The new AMD Ryzen 7 3700X processor has the same 8 cores / 16 threads as on the 2700X and the power consumption (TDP) of just 65W promises to deliver a smooth experience at any task. This will also be AMD's ace in the mid-range processor war.
The 7nm process has helped AMD design a processor with high performance, improved single-core computing capabilities compared to the previous generation, and in particular, no price increase.
5. Intel Core i7-8700K CPU
Processor speed 3.7Ghz Turbo Up to 4.7Ghz
CPU core 6
CPU Thread 12
Cache L3: 12 MB
Maximum consumption voltage of 95W
Intel Core i7-8700K is the 8th generation Coffee Lake processor with 6 cores, 12 threads, clocked at 3.7GHz (thanks to Intel Turbo Boost 2.0 technology that can push up to 4.7GHz) technology support DDR4 RAM and Intel Optane give very good processing performance. According to the manufacturer, this is a very powerful gaming and graphics chip now for PC devices in the product's price range when compared to other competitors.
I7-8700K satisfies the basic and advanced requirements of users well. Completely able to meet the powerful tasks such as 3D rendering, Clip production, streaming ... and perform high and difficult math operations.
6. AMD Ryzen 5 3600X CPU
Processor speed: 3.8GHz - 4.4 GHz
Multiplier 6
Number of threads 12
L3 cache: 32M
Power consumption 95W
The AMD Ryzen 5 3600X is a very valuable product in the 6 million segment for not only games, but also other graphics applications.
Not to mention the L3 Cache cache is also doubled, reaching 32MB, which enhances the performance of big data processing, which will better support games with open environments, helping to increase the "double little "processing efficiency for these games compared to previous versions.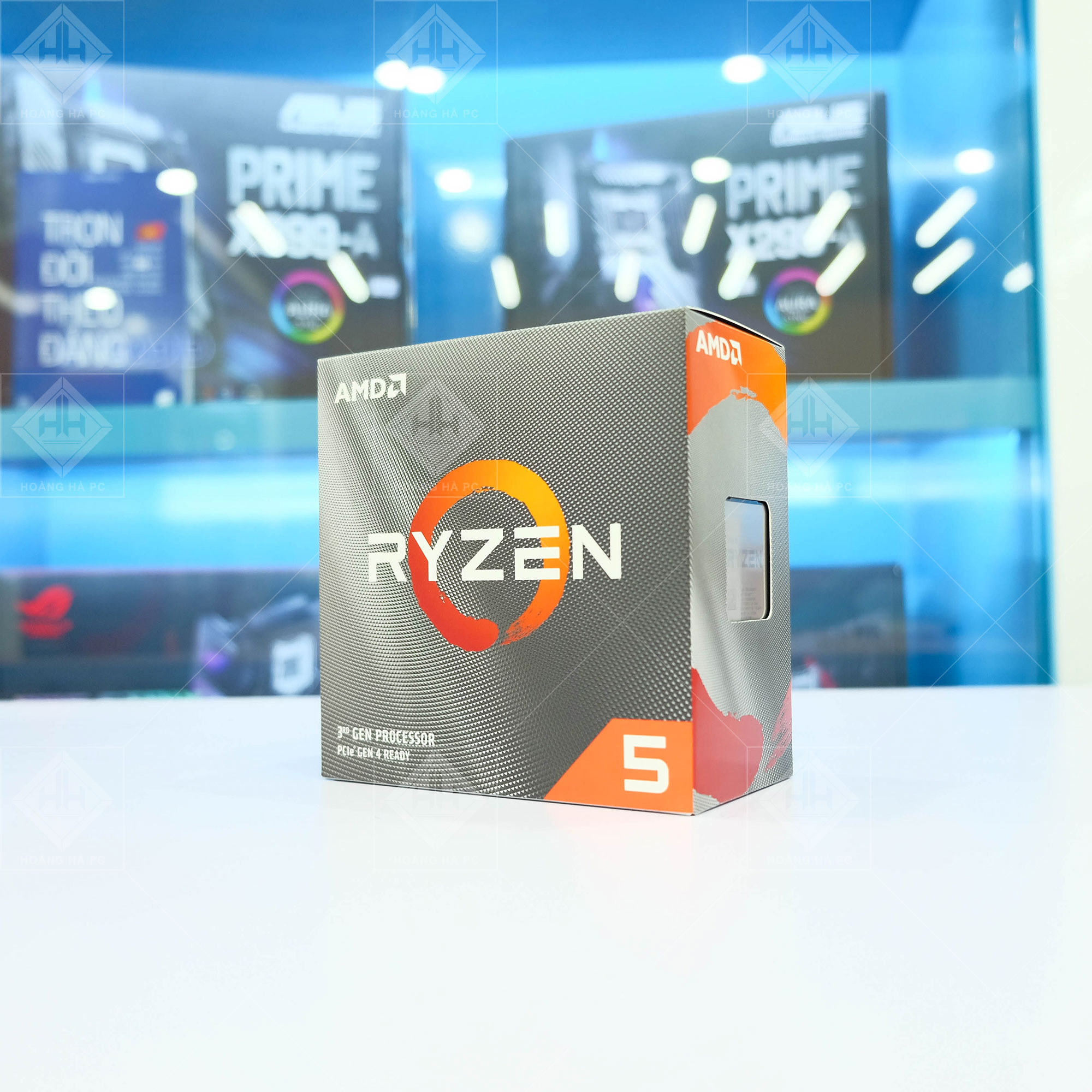 7. AMD Ryzen 7 2700X CPU
Processor speed 3.7 GHz - 4.3 GHz
Multiply 8
Number of threads 16
L3 cache: 20M
Consumption voltage of 105W
The Ryzen 7 2700X is one of the most popular products from 2018 to early 2019. User-oriented product design needs a powerful system for video editing rendering movies and even even meets the needs of 4K gaming with high quality graphics.
At a glance, this is an overclocked X series product from AMD but comes with a heatsink, the product is shipped with a 3.7GHz clock speed running at 4.3GHz.
With this high clock level, gamers will not have to worry about games that run only 1 core or have games that only require high clock speeds, in addition to the number of data processing threads up to 16 threads. will now be able to handle heavy tasks quickly like rendering.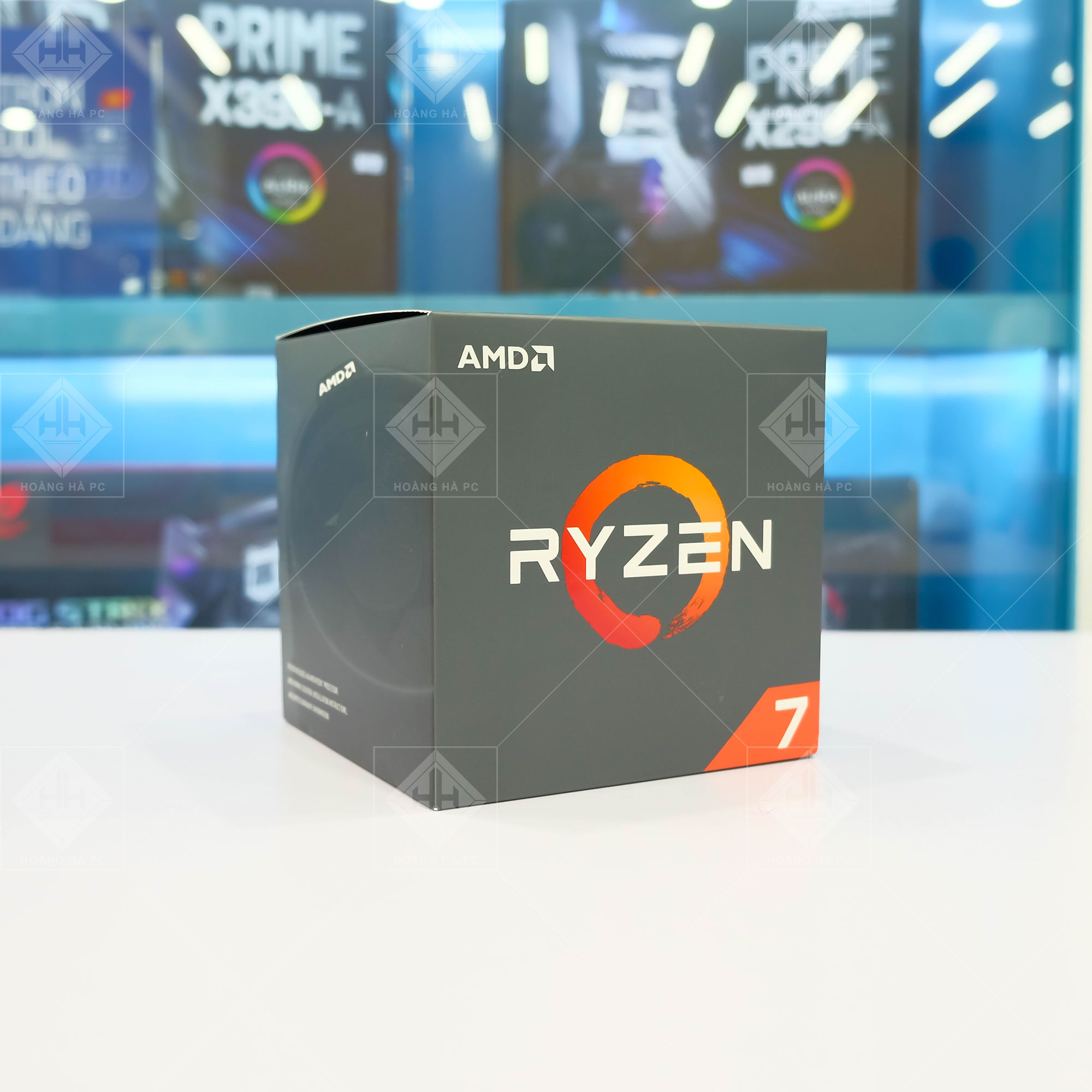 8. Intel Core i5-9400F CPU
Processor speed 2.9 GHz - 4.1 GHz
Multiplier 6
Number of threads 6
Cache L3: 9M
65W consumption voltage
Intel Core i5-9400F CPU with 6 cores belongs to Coffee Lake Refresh line and is manufactured on 14nm process of the company.
The new Intel Core i5-9400F CPU with the F suffix comes from the simplification of the onboard GPU with the I5-9400. Intel Core i5-9400F CPU is intended to serve the average performance PC wishing to exploit about 6 physical characters and owning discrete video cards.
9. AMD Ryzen 5 2600 CPU
Processor speed 3.4 GHz - 3.9 GHz
Multiplier 6
Number of threads 12
L3 cache: 16MB
Power consumption 95W
For technology enthusiasts, perhaps it will not be strange to mention the Ryzen 5 2600. This is a mid-range product line aimed at the main audience such as gamers, amateur streamers, ...
Ryzen 5 2600 has 6 cores and 12 threads with a maximum clock speed of up to 3.9GHz. Like the previous Ryzen generation, Ryzen 5 2600 supports dual channel DDR4 ram, however its default ram bus is 2933MHz compared to Ryzen 1 which is 2667MHz.
The worthwhile point that AMD favors for the Ryzen 5 2600 is that it unlocks the CPU multiplier so that users can dabble in the overclocking features in the bios.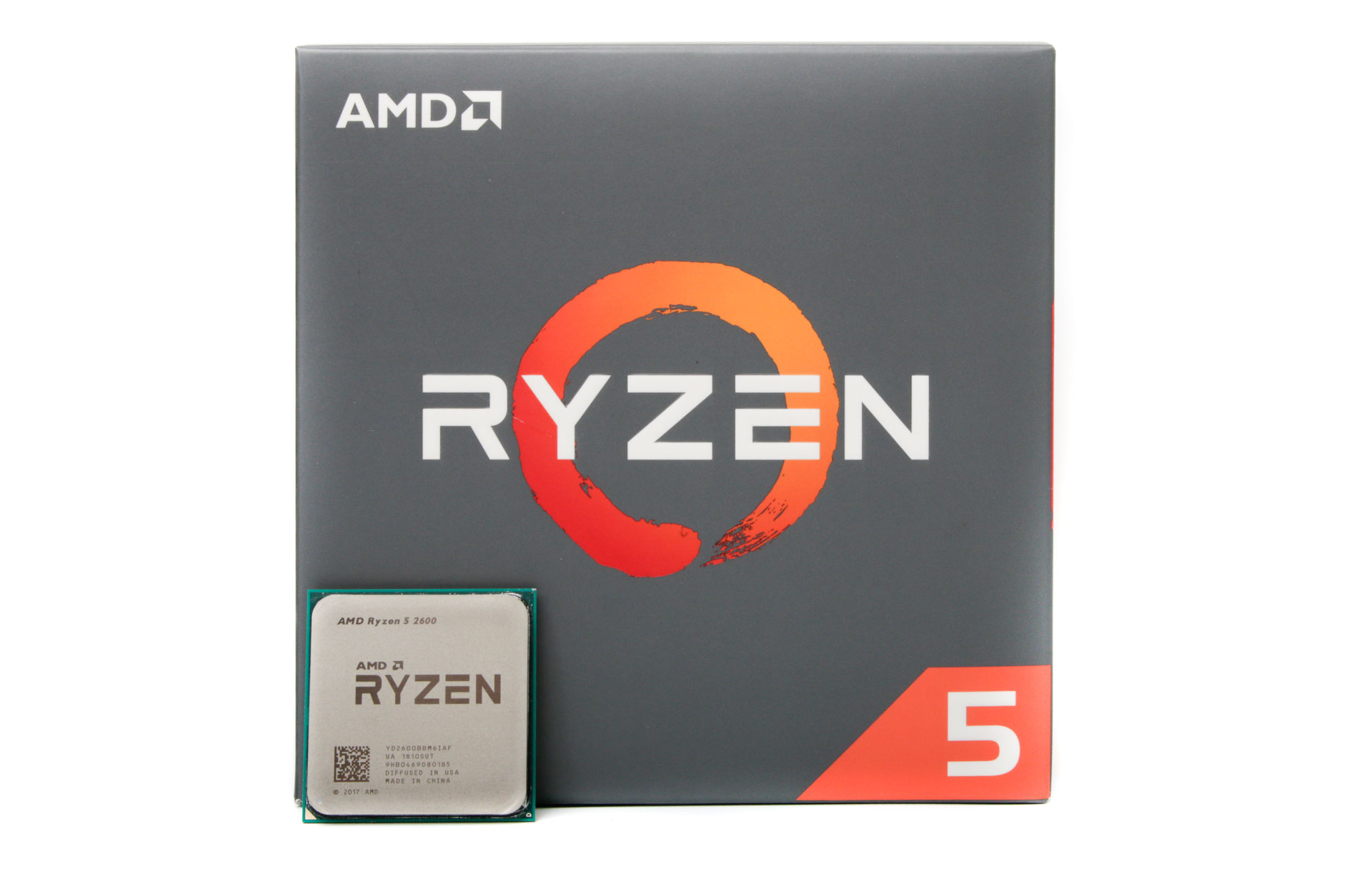 10. AMD Ryzen 5 3400G CPU
Processor speed 3.6 GHz - 4.2 GHz
Multiplier 4
Number of threads 8
L3 cache: 6MB
65W consumption voltage
AMD introduces the Ryzen 5 3400G APU series which is supposed to be an upgrade from the Ryzen 5 2400G with a more powerful clock and core built on Zen + architecture instead of Zen 2. If you don't require a processor For handling too heavy graphics tasks or light gaming needs, AMD can certainly respond well.