Pickup Chevrolet Colorado and GMC Canyon will use the new chassis in the next generation
---
General Motors (GM) decided to upgrade both of these pickups by coming out in the next three years with a 100% improved chassis.
Chevrolet Colorado was launched in late 2013 and is still popular in many markets, including Vietnam, while GMC Canyon mainly focuses on the North American market. Although GMC's sales are not as high as Colorado's, this brand name still possesses a record 3-year sales record in the region.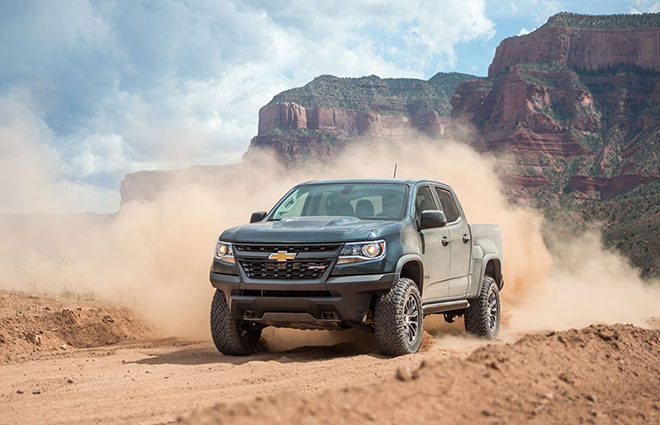 Share with news site MuscleCarAndTrucks, GM plans to develop the two pickups at an affordable price in a "slightly modified" way to please the majority of South American market customers, but because of the unexpected volatility. Here, I have to change my mind.
Therefore, in the next generation GM will use a completely new chassis with code name 31xx-2 for Colorado / Canyon (current generation is 31xx). At least this means that the size, design and engine options of the car can completely change from the image of the car we know today.
Another interesting information is that the new Colorado will go on sale globally with a nearly identical configuration, meaning that the North American / Thai / Australian versions have a root. Currently, the North American Colorado has many different details than the rest of the world.