GMC introduces new generation Yukon large SUV in North America
---
American car manufacturer GMC has just introduced a whole new generation to the Yukon line and directly competes with other names such as Chevrolet Suburban and Toyota Sequoia in their home market.
The new generation GMC Yukon stands out with a strong SUV style, Yukon 2021 shares a part with the Sierra pickup line with a prominent large grille, next to the "C-shaped headlights. "With integrated LED daytime running lights.
Under the front bumper, fog lamps are more upright and the aerodynamic front bumper is more. The new GMC Yukon has a beautiful C-pillar design. To help distinguish it from the Tahoe and Suburban "cousins", GMC designers have added "L" taillights. Similar to the Chevy Suburban and Tahoe, the GMC Yukon is a model of the large full-size SUV segment. .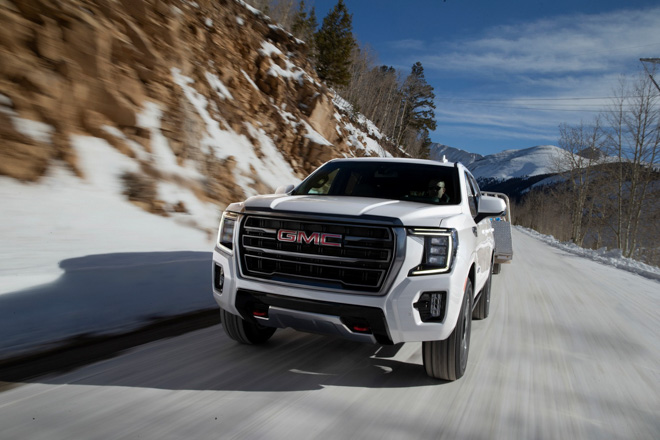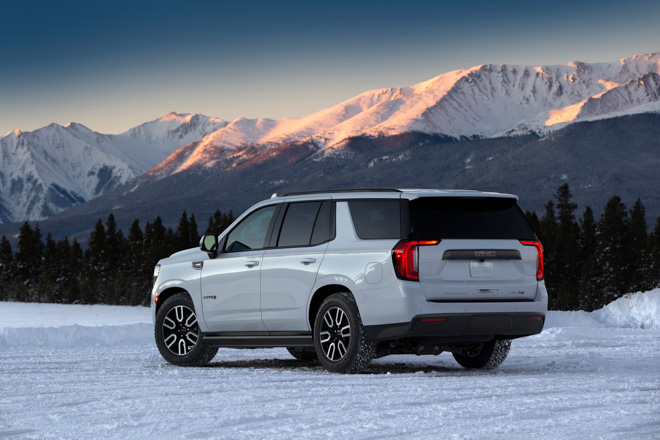 The new generation Yukon line is sold with a total of 02 versions: Standard and XL. In particular, the Yukon standard version has a wheelbase of 3,070mm, an increase of 125mm and an overall length of 5,335mm, an increase of 155mm compared to the previous generation. In Yukon XL Version 3,406mm and overall length 5,720mm. The size of the Yukon XL is significantly longer than the standard version.
The new-generation GMC Yukon has a wheelbase of nearly 127 mm longer and an overall length of 155 mm compared to the "predecessor", thereby providing more room for the cabin and the third row. The current Yukon XL is GMC's most spacious SUV thanks to a 104mm increase in wheelbase compared to the previous generation.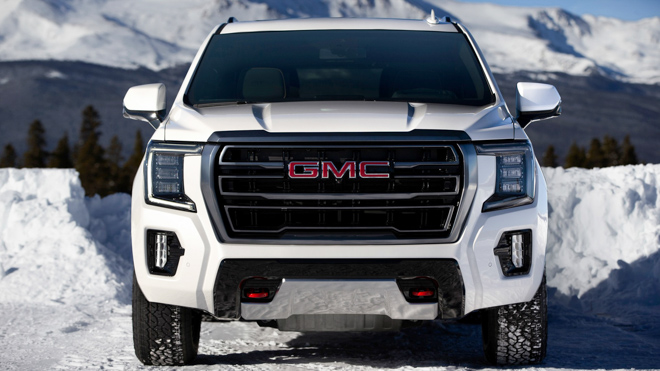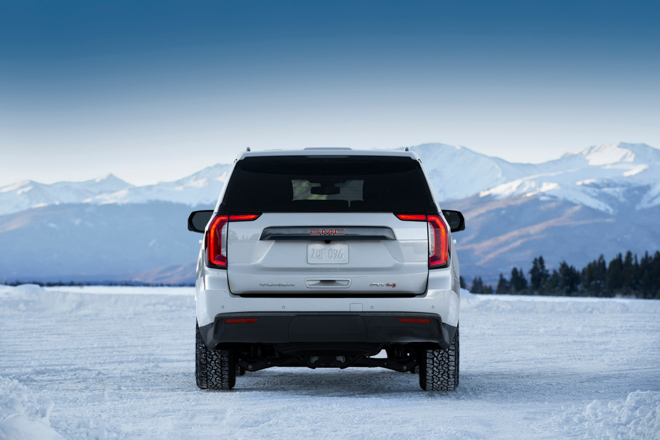 GMC Yukon and Yukon XL 2021 have a total of 03 engine options including 2 petrol and 1 oil. Specifically, in the cars using gasoline engines, there are two types of 6.2L and 5.3L which are all V8, 6.2L capacity for 420 and 355 horsepower and maximum torque of 623Nm. All Yukon 2021 models are used in combination with a 10-speed automatic transmission (AT), 4WD active driving, combined with new systems such as traction selection, chassis control and differential. Electronic anti-slip (eLSD). The engine of GMC Yukon 2021 is shared with
In the oil-powered version, it is likely that the company only provides a single engine, Duramax, in-line 6-cylinder, 3.0L capacity and producing 277 horsepower and maximum torque. reached 623Nm. The all-new 3.0L diesel engine is offered on all three GMC pickups, such as the Sierra, Sierra HD and Canyon.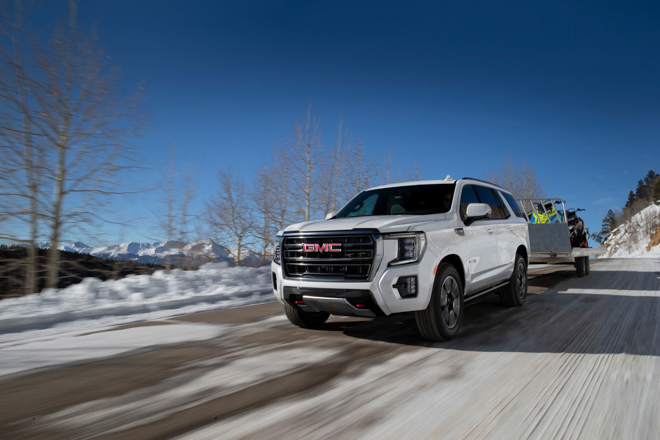 In particular, in which the 5.3L V8 version is the Standard on the new Yukon, both petrol engines are equipped with Start / Stop technology & fuel management system fuel management system (Dynamic Fuel Management). ) and the ability to pause some cylinders when not needed.
Yukon uses powertrain. Similar to Suburban and Tahoe, GMC Yukon also offers adaptive air suspension "Air Ride Adaptive Suspension" to balance the load and raise the ground clearance by 100mm. When driving on highways or at high speeds, the system automatically lowers the ride height of the Yukon by about 20mm to improve aerodynamics and save fuel.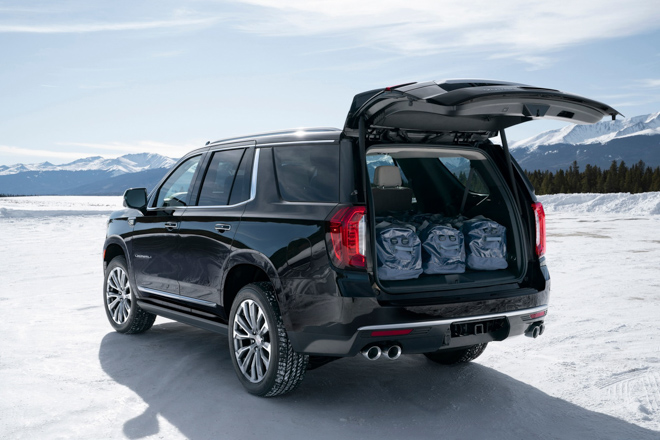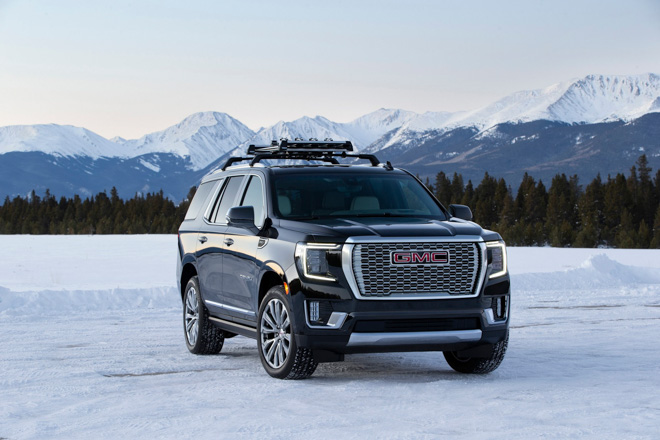 Like Chevy, GMC also offers a lot of new Yukon monitors, including a 10-inch central touch screen, 8-inch driver assistance, 15-inch HUD and a pair of 12.6-inch rear screens. In addition to many safety features & driver assistance, including outstanding emergency braking system (standard), forward collision warning, rear pedestrian warning, 360 degree camera (HD Surround Vision). Blind spot warning, lane departure warning, lane keep assist, ...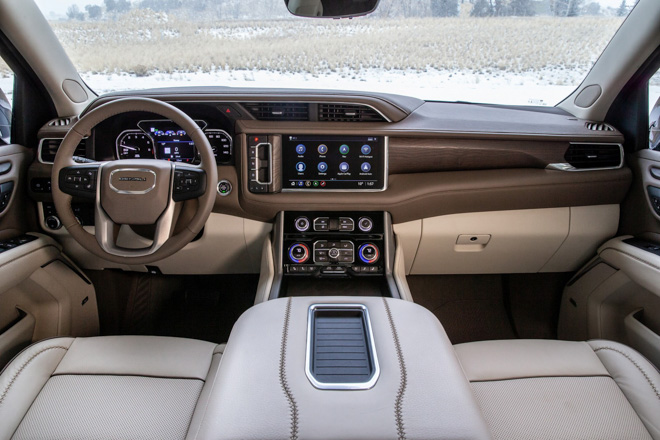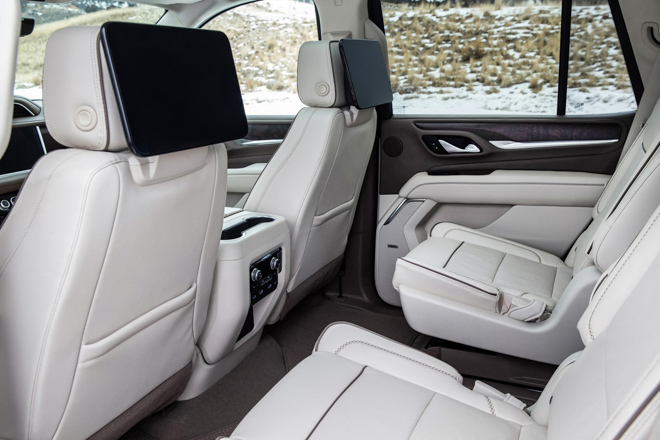 Official prices and detailed specifications of the GMS versions will be announced at the time of launch in the near future.