A close-up of the Civic Type R Limited Edition is only 700 units
---
Honda has just launched a "lighter" version of the Civic Type R 2021 Limited Edition, which will be available later this year and has only 700 units worldwide, including the US market of 600 units and the European market of 100 units. .
Japanese automaker Honda will split the changes into two parts, one part of the 600 Civic Type R will be for the US market and the remaining 100 units will come to the European market and the car will be customized to adapt to conditions every place. For the US market, the car is reduced to 20.9kg compared to the usual Civic Type R by replacing the lighter BBS wheels, reducing soundproofing materials, eliminating features like side wiper. rear, heat pipe, rear trunk lift support.
For the Euro market, the car is reduced to 47kg weight compared to the Type R GT, while all the rear seats remain. Type R Limited Edition in Europe also excluded many other convenient features such as infotainment system, air conditioner just barely. This is said to be the final variant of the Civic Type R, the car will be yellow and different adjustments for both markets mentioned above.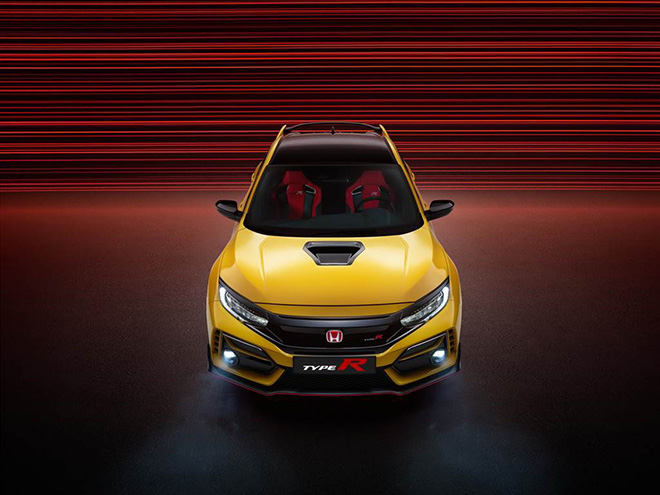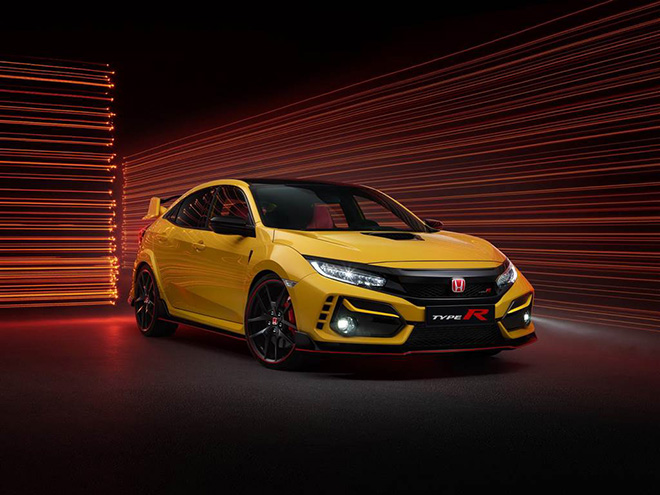 Both versions have revised chassis sets with specially tuned dampers, and the steering is fine-tuned to improve control and feedback. According to Honda, this change makes the Type R Limited Edition the most powerful and attractive front-wheel drive car on the market.
In addition to the exclusive yellow, the limited edition is decorated with dark chrome logos, contrasting black paint on the roof of the car, black painted rearview mirrors, vent holes on the bonnet, number plates Specific numbers denote the country where the car was sold.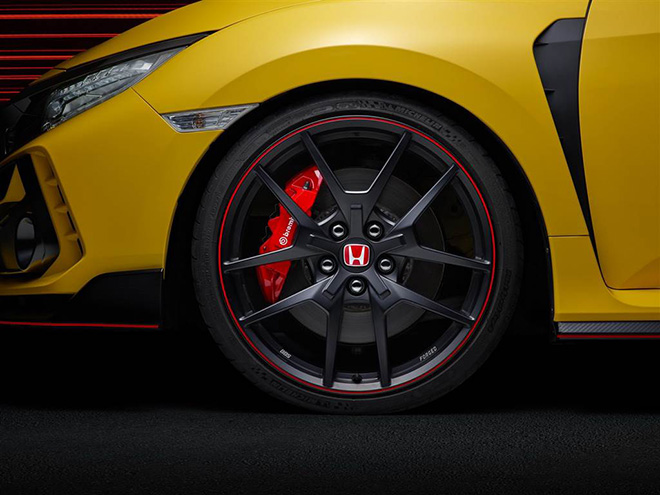 Currently, Honda North America has not revealed any information or images of the interior, but predicts that it will have a red interior and an Alcantara leather steering wheel. It will still be a 2.0-liter VTEC turbocharged engine that produces 306 horsepower and 400Nm of torque, combined with a 6-speed manual gearbox, short transmission ratio, limited slip differential for front wheels.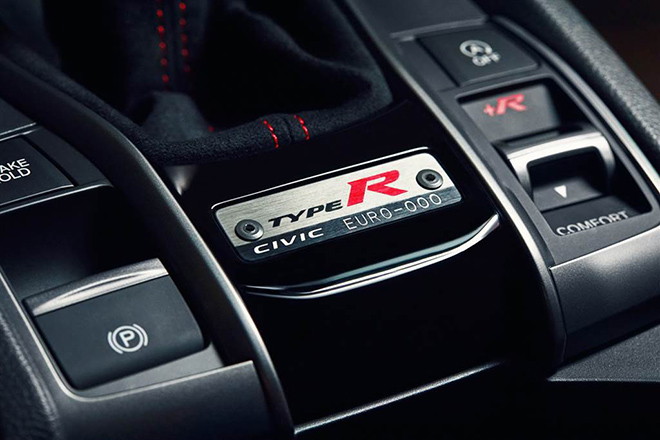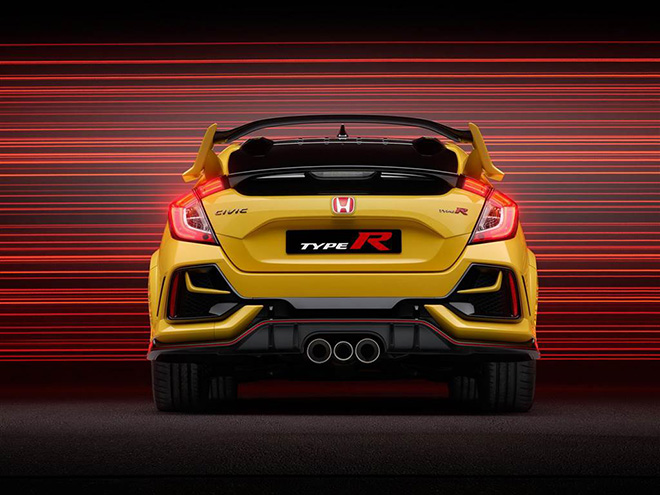 The price of this limited production version is widely rumored to be somewhat higher than the Type R version available on the market.